Energy and Sustainability
Trane Connect gives you a complete picture of your building and its assets securely and remotely, anywhere at any time.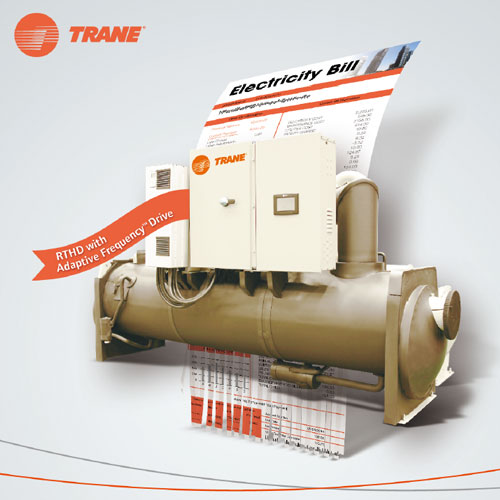 Transforming your HVAC system
Adaptive Frequency Drive (AFD) is a portfolio of solutions from Trane which uses advanced technology to transform your existing HVAC system.
Efficiency optimization
Because the demands placed on your HVAC system vary considerably, it is frequently operating below maximum efficiency. Trane upgrades your HVAC installation so the system can adjust its capacity according to the building needs. Overall efficiency is dramatically improved.
Energy savings
In most buildings, the chilled water system is the single largest energy user. By optimizing efficiency, Trane AFD will deliver a substantial reduction in energy consumption. Savings are typically in the range of 15 to 35%.These savings are achieved without compromising the comfort of the occupants.
Performance enhancement
When your system operation is optimized, its performance is measurably enhanced, regardless of the weather outside and gains of 5 to 15% in ESEER (European Seasonal Energy Efficiency Ratio) can be achieved.