Whether for an emergency or a planned event, Trane is there to help you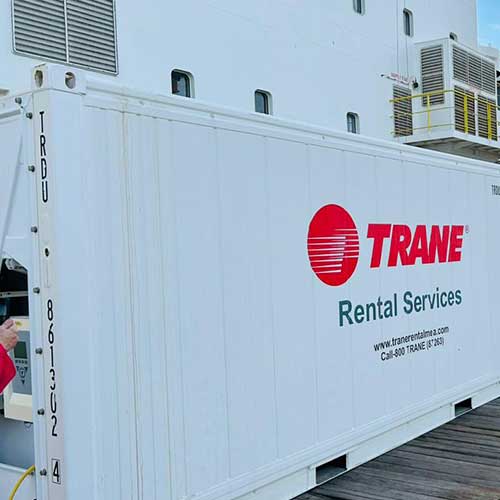 Whether it's extra cooling or heating that is needed during extreme weather conditions or a short-term replacement following an emergency, businesses sometimes require equipment to cool or heat an indoor environment on a temporary basis. Trane Rental Services provide fast, safe and cost-effective solutions using modern and reliable equipment. A temporary system will keep your business operational whilst you repair, replace or upgrade your existing system.
Rely on temporary solutions from the name you trust .
Our team of account managers, engineers, service technicians and logistics professionals can rapidly transform the equipment you need into a smoothly functioning system that will exceed your expectations.