Trane experts are on hand to identify these issues by employing the very best HVAC oil analysis, conducted using the latest technology and equipment.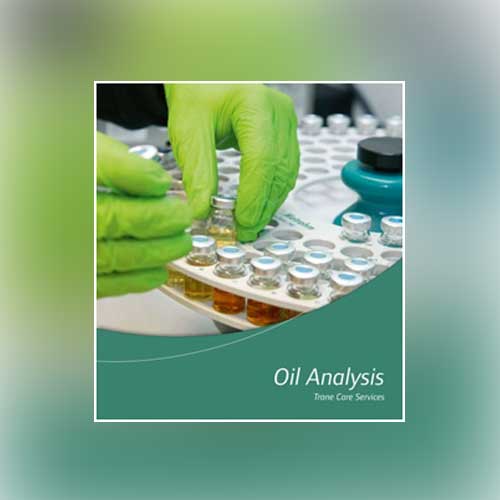 Predictive maintenance for reduced operating costs
Trane Oil Analysis is a predictive tool used to detect minor issues before they become major problems. It also reduces failure detection time and allows planning for appropriate maintenance. Oil changes can be reduced by half, resulting in lower operating costs and a lower impact on the environment.
Trane Oil Analysis:
is available for all compressor technologies and brands
is available for any HVAC oil
provides fast results
includes comments and corrective recommendations
includes comparisons with previous analyses, enabling tracking of oil change evolution